Underwater Mortgage Debt and Your Home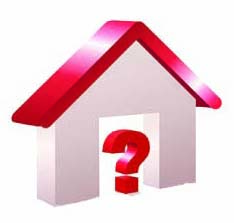 Beginning on March 1st, Fannie Mae and Freddie Mac will begin the process of allowing some home owners to cancel their underwater mortgage debt using a deed in lieu foreclosure alternative. If you are wondering how and if this applies to your home, please read on.
If you have needed to move for job relocation, status changes, or reasons relating to illness or military service, you can benefit from this change. Deed-in-lieu transactions are being offered to struggling home owners who are current on their mortgage or less than 90 days late on their payments.
To qualify without penalty, you must have house payments that are equal to or more than 55 percent of your monthly income and be able to show a documented "hardship." Your home must also be in good condition, meaning undamaged and relatively clean.
While this solution does not fit everyone's needs (since it could require use of retirement funds to pay part of the loan balance) and is only valid for use on primary morgages, it definitely will be of help to some. Up to $6,000 can be used by mortgage lenders to negotiate loan release for borrowers. Find out more by clicking here.
In the last six years the housing market and mortgage lending professions have seen a lot of change. Click here to view Best Intentions: The Highs and Lows of the Home Affordable Modification Program, a report which outlines these historical events in the real estate market produced by the Consumer Federation of America.
Comments are closed.