Buying A Home? These Apps Can Help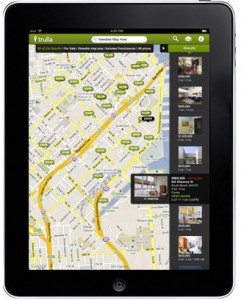 Each day technology becomes even more impressive as new tools, products and apps are rolled out that truly have a place in our everyday lives. It can be exciting and exhausting to try to find the ones that will benefit you. As a homebuyer, it can be overwhelming to narrow down all of your choices.  With that in mind, I've made my real estate website tech and mobile friendly so you can easily find the results you need during your home search! When it comes to buying a home these apps may benefit you as well.
Many of these apps are offered free of charge, although they may request your location information in order to provide the results you desire. If you would like more specific information or ideas on specialized apps for your tech devices, please give me a call so we can brainstorm on how I can help meet your real estate needs.  In the meantime, check these out!
Not sure where you want to live?
Nabewise–  Get to know neighborhoods in-depth, complete with pictures, reviews and ratings and rankings on the things you care most about.
GreatSchools–  Get to know local school options and read reviews by staff and parents of children attending the schools. Schools are also scored based on scores and ratings.
Yelp–  Find the best restaurants, shopping, and entertainment in the area you are researching directly from the people who live there. A true "insider's view."
Trying to keep track of everything?
Evernote– Keep track of your buying process, including the information on homes you have seen, complete with your personal notes!
Want to compare?
House Hunter – This tool allows you to set priorities on your wants and needs and match them to homes you are considering with the feature list and also has a mortgage calculator built in.
Trulia – Easy to use and even includes a help button! Depending on your mobile device, you can check and compare listings and even search by feature using your voice.
Looking for actual numbers?
Zillow–  Zestimates and "make me move" allow you to obtain a general idea of what homes cost on any street and even permit you to make offers to home owners who do not have their property for sale.
Realtor.com–  Get stats on new homes, sold homes, and homes for sale easily and quickly, including price changes in any neighborhood.
As always, the Pruett Group is here to help. Feel free to call, text, or email us with any questions you may have regarding these apps. We always love hearing from our dear clients and friends.
Happy House Hunting!
Comments are closed.